Sept 23, 2021 22:14:58 GMT
[attr="class","APP1"]
[attr="class","APP2"]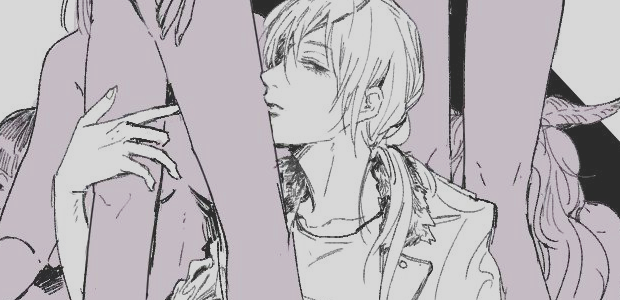 [attr="class","APP3"]
About Ryuyo

If you were to ask her, she'd be blunt: she's a ninja out of necessity. There isn't a world where Ryuyo picked being a ninja as one of her first professions just because she wanted to, because she knows too much about the world to know that it's a stupid dream to be chasing. Yet here we are because there will always be a need for ninja, especially with Otogakure being so close to the Empire. When the danger of everything being destroyed is just across the border, having soldiers to protect the people will not be in need. Plus, it pays pretty well to put your life on the line for the sake of the bigger picture.

Anyways, she joined relatively late; graduating from the academy at 17. In the beginning, she was far from a model shinobi but wasn't a slacker either. Incredibly reliable, Ryuyo have no trouble finding work or getting it complete. At her rate, it seemed like she was going to be a chunin by 20 years old. Unluckily, however, she got into a fight on a mission and suffered an injure: the loss of her eye. Being young, this even would tramatize her and Ryuyo would subsequently be put on leave for a couple years before being moved to reserves. Nowadays, she's moved past her trauma but has become jaded. What once was a iota of motivation has turned into greed. To Ryuyo it's no longer matters what she has to do, just how much she's going to be paid.

Hell, only reason she's still with the village is because they seem to be paying the most. For now.


Proficiencies

Taijutsu [Rookie]★☆☆☆☆☆
Ryuryo's been fighting all her life, but that doesn't mean she's any good at it. She used to be better, but then she lost an eye and her whole depth perception thing hasn't been the same since.

Kyujutsu [Rookie]★☆☆☆☆☆
You ever have to pick an elective so you go with the first thing that catches your eye? Yeah, that's what Kyujtusu is to Ryuyo. Having lost an eye since picking up this skill, her aim has taken a considerable nosedive, to the point that it would be easier to just beat people with the bow rather than knock an arrow.

Stealth [Rookie]★☆☆☆☆☆
The basics. Ryuyo didn't really pay attention in the academy so the limits to this skill are standing behind a tree and hope they don't look around it.

Dance of the Shikigami [Non-Elemental | Rookie]★☆☆☆☆☆
In short, paper manipulation. The user uses chakra and converts it into paper rather than any sort of element. At higher levels, it could do things like converting her body and molding and whatnot but at Ryuyo's current level she can muster up roughly 150 pages--less than the notebook she had in the academy. These sheets can be transformed as she sees fit and has limited control of them once they leave her hands.

Fuinjutsu [Rookie]★☆☆☆☆☆
Pairs nicely with Dance of the Shikigami as she can use the paper she makes for tags. Anyways, of the things she paid attention to, drawing was one of them and so seals happened to be the natural next step in her plan of things to do.



[attr="class","APP3"]
Chainsaw Man

Ryuyo Tenma looks like Quanxi.